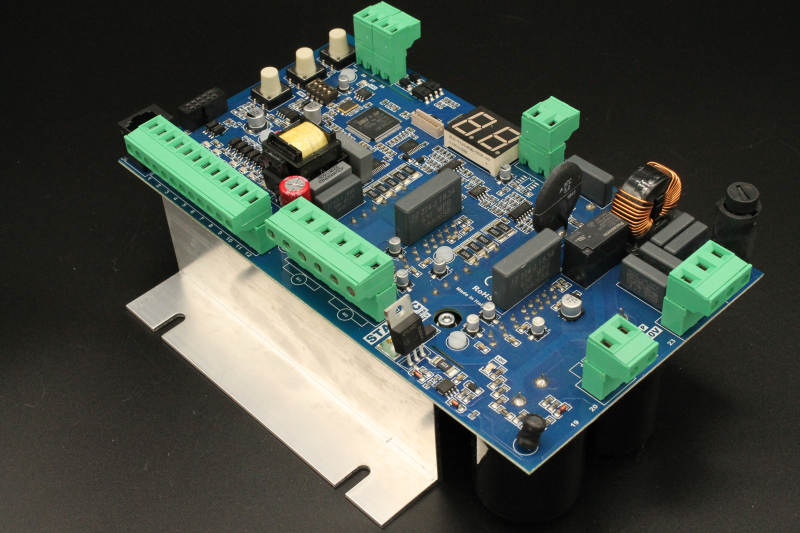 ST2009
2.2kW INVERTER WITH INTEGRATED LOGIC FOR MANAGING 1 or 2 MOTORS
For three-phase and single-phase motors
Designed for the industrial doors and gates world, it can also be used in various applications thanks to its considerable use flexibility.
Power supply voltage: 230/110V 50/60Hz
Motor power supply: 230 V delta
Max motor power: 1.1 kW extendible on request
Accessories power supply: 250mA
Weight: 1200 gr
Dimensions: 195 x 140 x 90 mm
REQUEST INFORMATION
We are at your disposal for any request. Tell us your need and we will contact you.