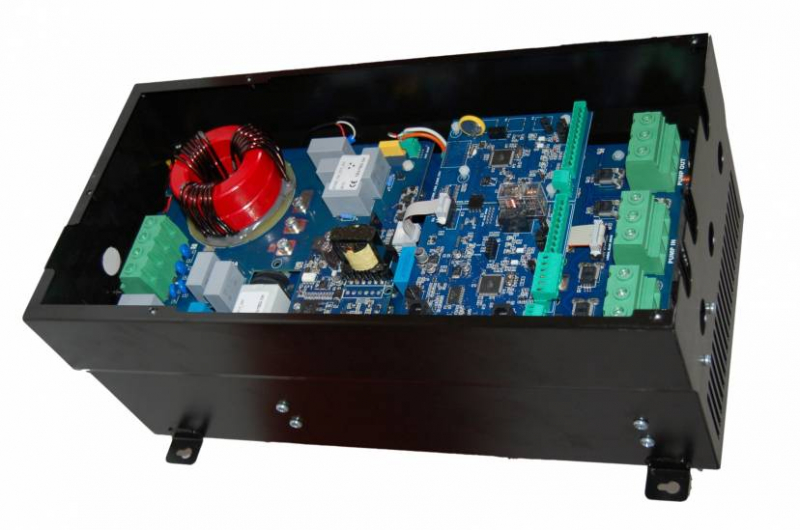 AC300
22 kW INVERTER
Board customized exclusively for a leading company in the dental suction sector
It allows to PILOT three-phase motors for the MAXY SMART suction unit.
AC300 maintains the vacuum level at the programmed value and adapts the flow in real time according to demand. It can manage up to 15 UNITS in operation at the same time. Thanks to an intelligent use of the inverter and software it is possible to save up to 50% of energy.
REQUEST INFORMATION
We are at your disposal for any request. Tell us your need and we will contact you.