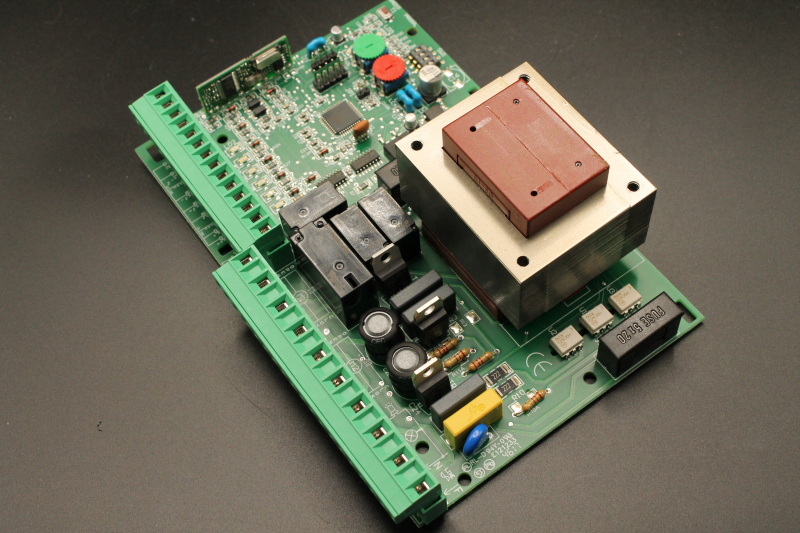 ST97
CONTROL UNIT FOR 2 220V MOTORS BOTH ELECTROMECHANICAL AND HYDRAULIC
Times and radio codes self-learning.
Deceleration programmable separately for motor 1 and motor 2.
Quick installation.
Simple programming using the remote control or st-display.
Interface with ST_DISPLAY programming handheld for easy debugging, installation and programming of functions such as preheating of hydraulic motors. with st-display and sd card it is possible to update the software directly on the card.
Power supply: 230Vac
Electric lock: 15W
Courtesy light: 100W
Work time: self-learning
Radio: self-learning codes
Accessories power supply: 300mA / 24V with separate circuit
Motors: 2 x400W
Flashing: 40W
Slowdown: by self-learning
Motor torque adjustment
Inputs:

start
pedestrian start
photocell 1 and photocell 2 (edge)
stop opens (fca)
stop closes (fcc)
connection with st-display
REQUEST INFORMATION
We are at your disposal for any request. Tell us your need and we will contact you.
Could it be interesting for you