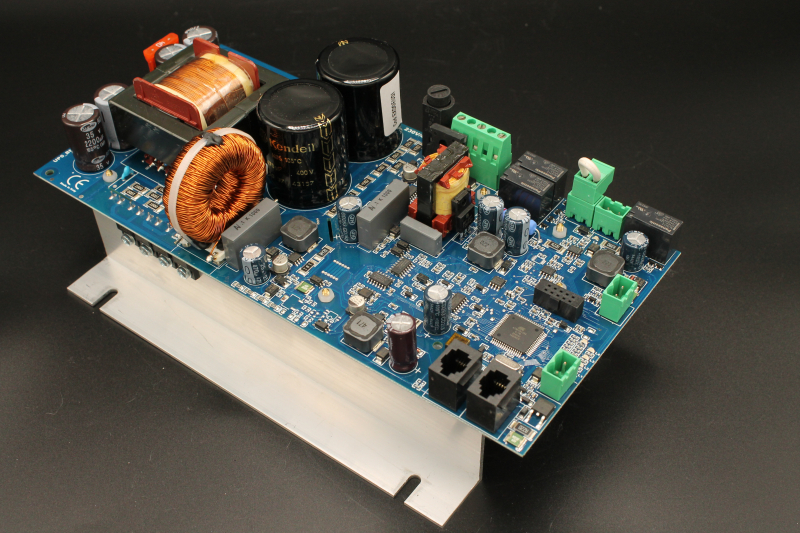 UPS 400V
UPS BOARD FOR AUTOMATION OPENING IN LACK OF NETWORK
Board to be connected with prearranged inverter drive; in the event of a power failure (single-phase or three-phase), it generates bus voltage (400Vdc) from the batteries in order to allow an emergency opening operation.
It's possible to select different operating modes:
Automatically, in case of power failure
On start, if there is no network
Battery power supply: 2 x 12V 7Ah- IN SERIES
Bus voltage output: UPS operation 300Vdcx Single phase // 500Vdc for THREE-PHASE 400Vac
Power inverter connection: -BUS, + BUS
Logic inverter connection: Serial with telephone plug MAX output power 1000W
Operating temp .: -20 ° C / + 55 ° C F1 fuse (battery section) 40A blade F2 fuse (VBUS section) 5A
REQUEST INFORMATION
We are at your disposal for any request. Tell us your need and we will contact you.