Encoder FIX
Absolute encoder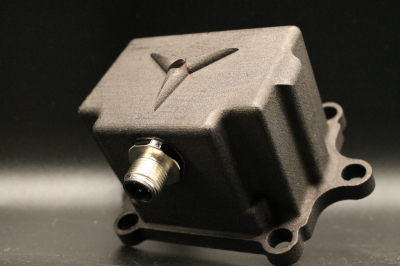 Electrical characteristics:
Supply voltage: 10V - 30V
Sensor type: magnetic Hall sensor Singleturn resolution 512
Multi-turn resolution 65536 (16-bit) Accuracy ± 0.70°.
No-load current consumption: 4mA
Communication type: RS485
Encoder battery life disconnected without magnet: ~ 20 Years
Encoder battery life disconnected with magnet inserted: ~ 3 Years

Mechanical characteristics:
Magnet shaft diameter: 12 mm
Degree of protection: IP 65 (IEC 60529) when installed
Multi-turn resolution 640 rpm geared motor version
Operating temperature: -20° ... + 85°C (-4° ... + 185° F)
4-pin M12 connector
REQUEST INFORMATION
We are at your disposal for any request. Tell us your need and we will contact you.