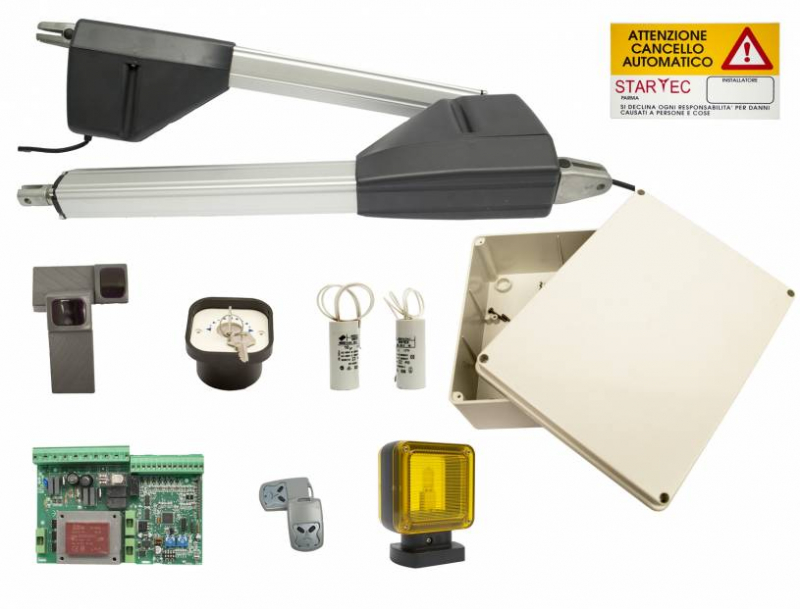 KIT for swing gates
Complete kit for 2-door gate automation.
Startec SRL has designed this kit for hobbyists who wish to install the automation on their gate.
The instructions are very detailed and easy to interpret and include all the components for correct operation.
There is a check list of final installation checks and an annual one for scheduled maintenance.
Kit contents:
N. 1 control unit with radio receiver and antenna on board.
N. 1 watertight plastic box for the control unit
N. 2 electromechanical actuators.
N. 2 Rolling Code 2-channel remote controls (last generation)
N. 1 pair of wall photocells
N. 1 flashing light with low power consumption and high brightness
N. 1 wall key switch
REQUEST INFORMATION
We are at your disposal for any request. Tell us your need and we will contact you.