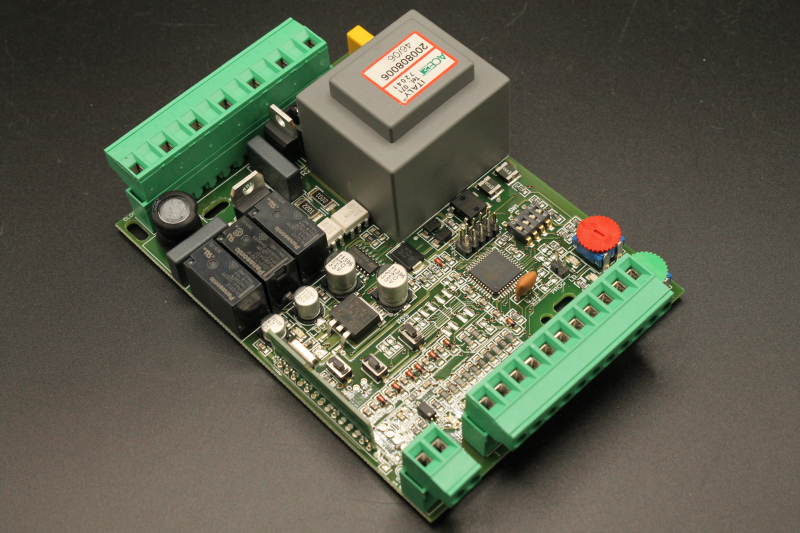 ST99
CONTROL UNIT FOR 1 220V MOTOR, BOTH ELECTROMECHANICAL AND HYDRAULIC, WITH SELF-LEARNING OF TIMES AND RADIO CODES.
Quick installation
Slowdown by self-learning
Motor torque routing
Power supply: 230Vac
Electric lock: 15W
Courtesy light: 100W
Accessories power supply: 300mA 24V with separate circuit
Motors: 1 x 400W
Flashing: 40W
Inputs:

Start
Pedestrian start
Photocell 1 and photocell 2 (edge)
Stop opens (fca)
Stop closes (fcc)
REQUEST INFORMATION
We are at your disposal for any request. Tell us your need and we will contact you.