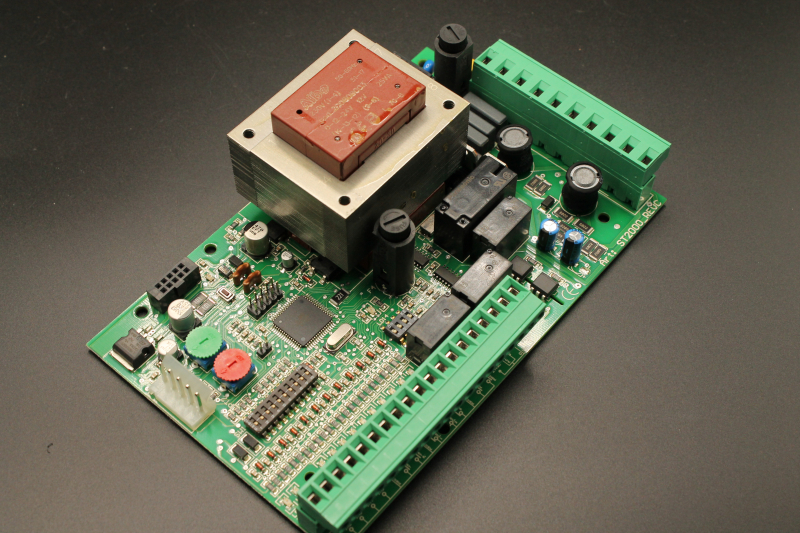 ST2000
UNIVERSAL CONTROL UNIT FOR THE CONTROL OF 2 MOTORS BOTH ELECTROMECHANICAL AND HYDRAULIC
Working time and slowdown with self-learning
Predisposition for programmable clock opening closing perpetual cycle.
Electric lock, flashing light and courtesy light.
Predisposition for RIN-LP plug-in radio receiver
Programmable control unit with ST-DISPLAY handheld for engine preheating and rapid DEBUG.
Power supply: 230V
Motors: 2 x 400W
Electric lock: 15W
Flashing: 40W
Courtesy Light: 100W
Accessories power supply: 300mA 24V
Separate entrances for:

motor 1: FC OPENS, FC CLOSES
motor 2: FC OPENS, FC CLOSES

Other inputs:

Pedestrian start
It costs
Photocells 1 and 2
Stop
Opens
Closes
Connection with ST-DYSPLAY
REQUEST INFORMATION
We are at your disposal for any request. Tell us your need and we will contact you.
Could it be interesting for you