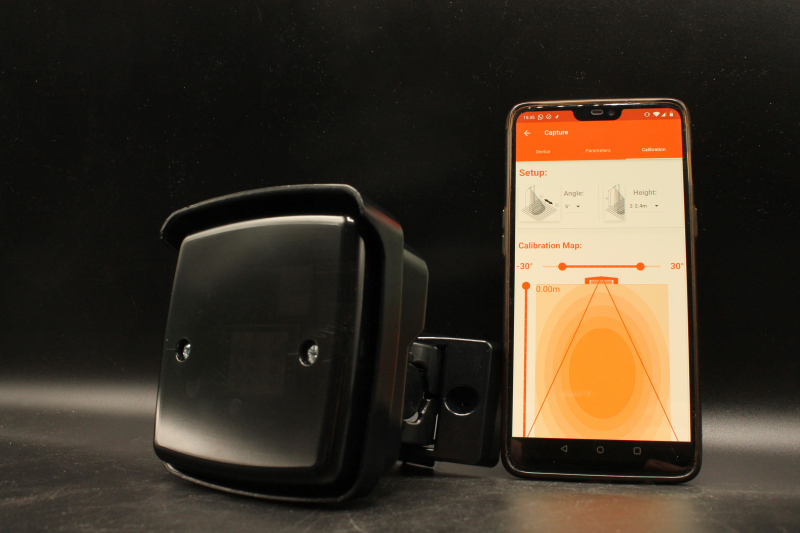 CAPTURE
RADAR OPENING SENSOR FOR INDUSTRIAL DOORS
Robust
Reliable
Easy to install
Mounting from 2m to 10m high
Optimum recognition of persons even at 10m
Discrimination between vehicles and persons
Parallel traffic filter
Can be installed on:
Sectional doors
Sliding doors
Fridge doors
High-speed doors
Packaging doors
Folding doors
Technical characteristics
Supply voltage: 12V or 24V AC/DC
Technology: Microwave Doppler radar
Emitted frequencies: 24.150 GHz
Emitted power: < 20 dBm EIRP
Emitted power density: < 5 mW/cm2
Detection mode: Motion
Maximum detection field: 34° x 80°
Minimum detection speed: 5 cm/s**
Power supply frequency: 50Hz - 60Hz
Power consumption: < 2 W
Outputs: 2 outputs: NO/NC configuration (normally open/closed)
Max. load voltage: 60V AC/DC; Max. load current: 500 mA
Installation height: 2-10 m
Degree of protection: IP65
Temperature range: -30 °C to + 60 °C
Angle of inclination: 0° to 45° vertically; +30°, +15°, 0°, -15° -30° horizontally
Material: ASA + Polycarbonate
Weight: 400 g
Standards compliance: EN 300 440-2 V1.4.1; EN 301 489-1 v1.9.2; EN 301 489-3 V1.6.1; EN62311; EN62479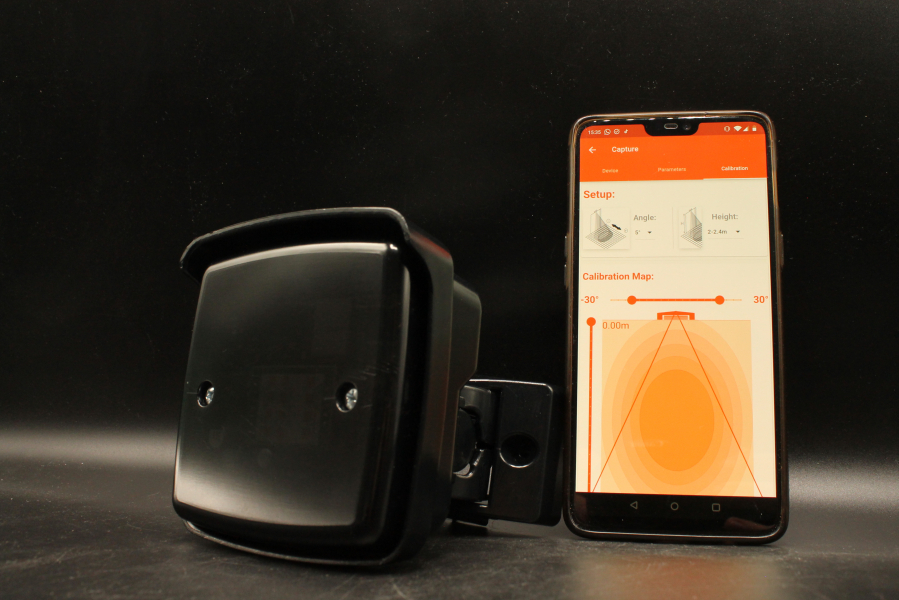 Gimbal fastening system
Extremely robust, allowing both vertical and horizontal axis adjustments, thus enabling the radar to be mounted across the entire width of the automation.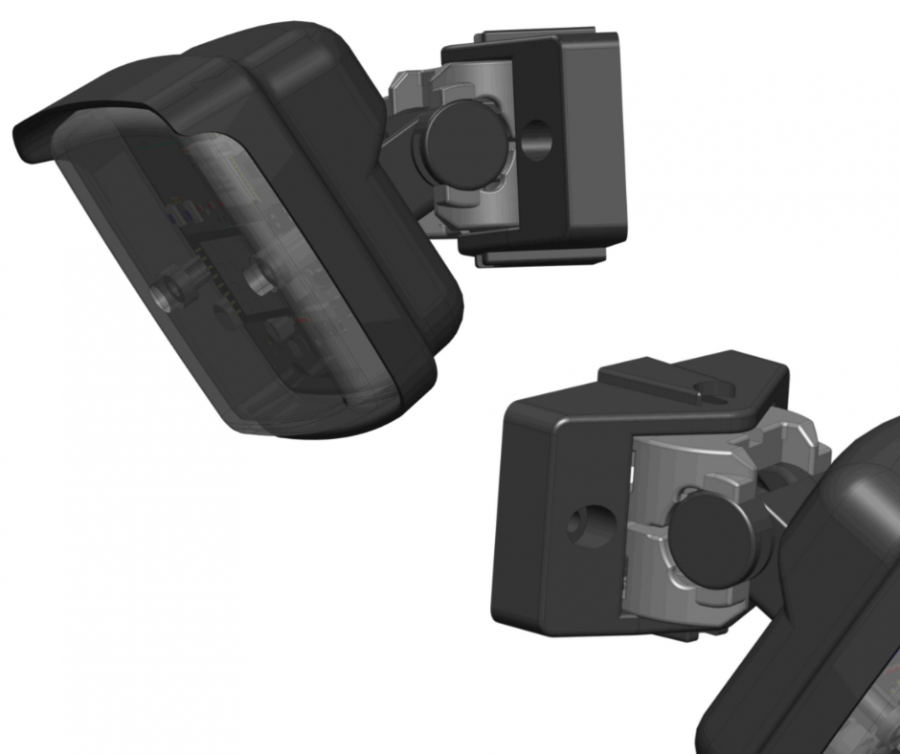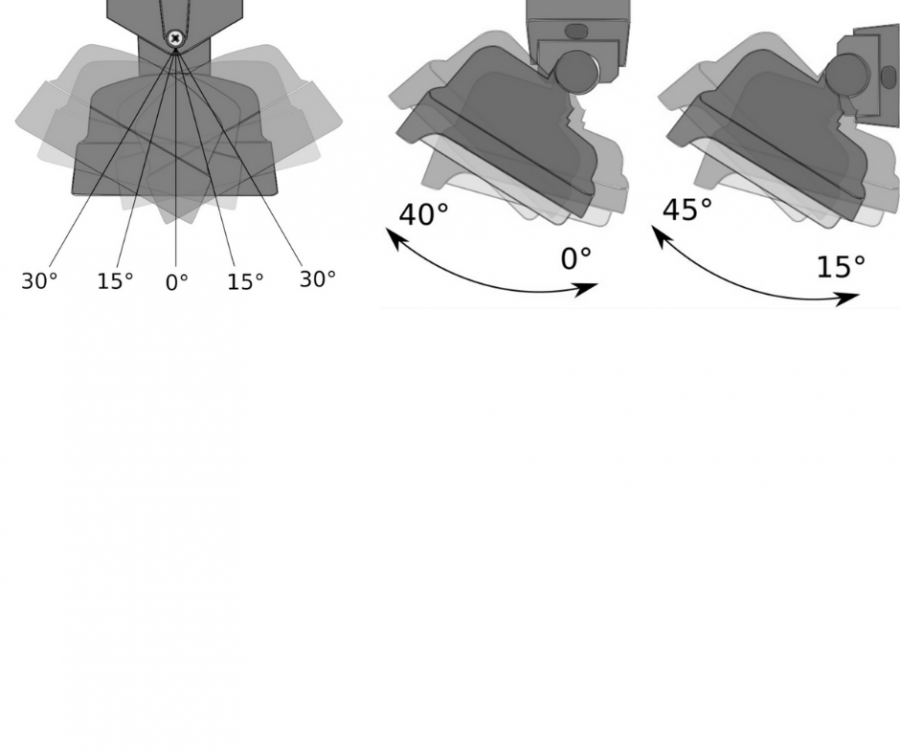 Configuration
Configuration can be done via the buttons on the board or via the App.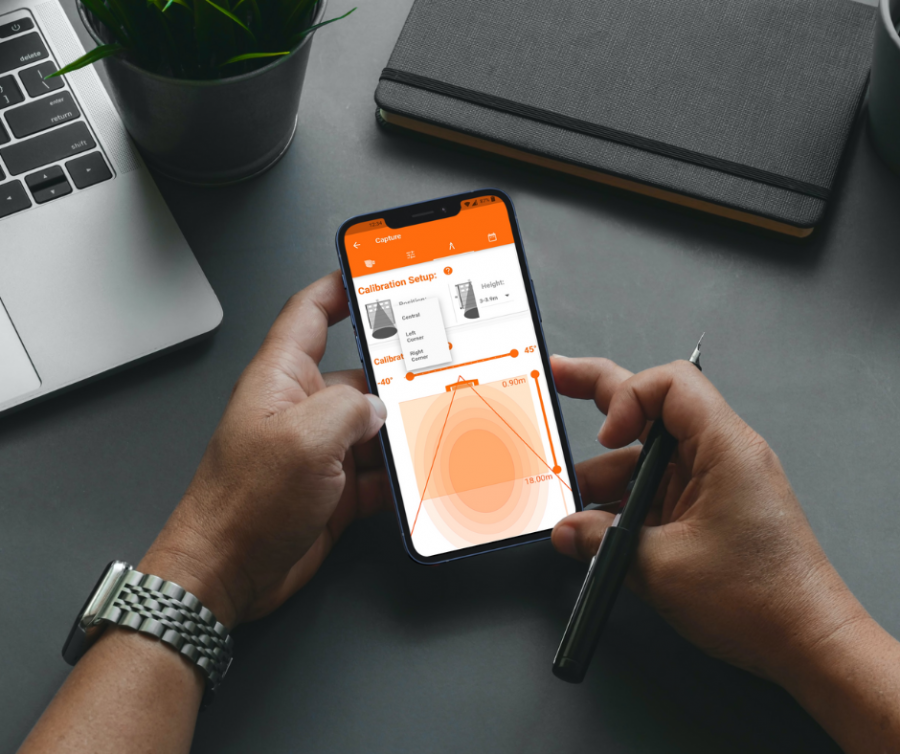 Available in 3 different cable lengths:
8m cable
10m cable
15m cable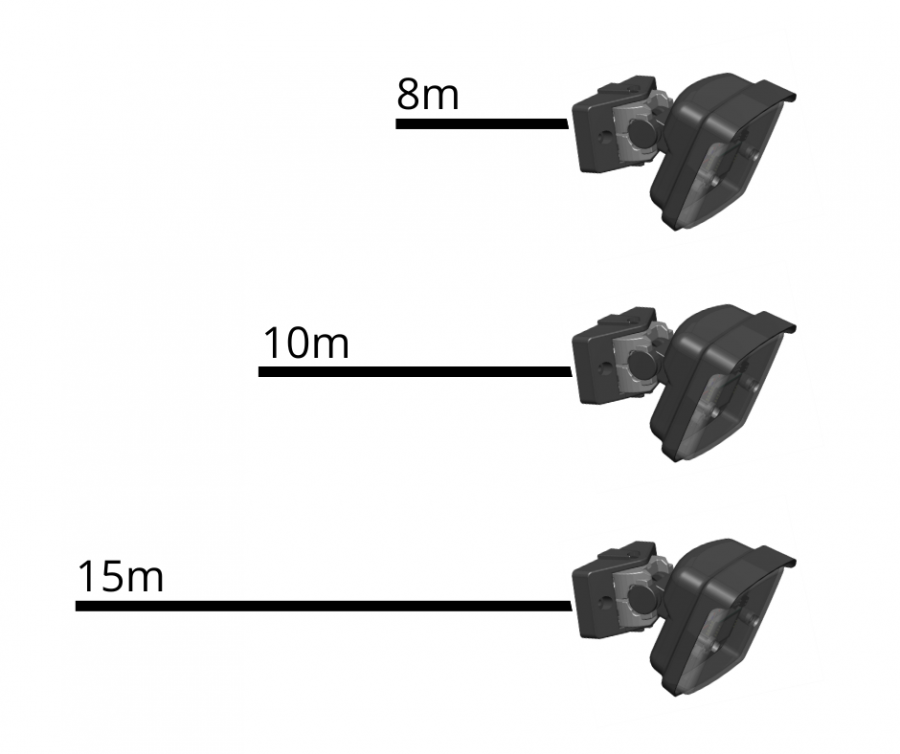 REQUEST INFORMATION
We are at your disposal for any request. Tell us your need and we will contact you.